When Viagra Becomes Impotent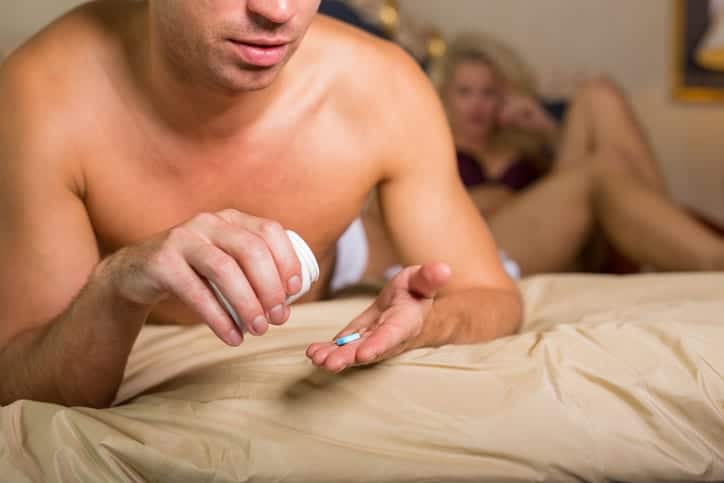 Viagra, and its cousin Cialis, have become widely used drugs in the management of erectile dysfunction. They have been around long enough now that, for some men, they have lost their power to aid in the attainment of an erection. Either the drug doesn't work at all, or it helps with the initial erection but loses potency before the climax. Whatever the direct consequence of ineffectiveness, men whose reliable form of ED treatment has stopped working end up feeling frustrated and very concerned. This is something we need to talk about.
There are several reasons why ED drugs may stop working after some time, or never really work. What we often find is that a drug like Viagra is used to treat a symptom, erectile dysfunction, while the condition that is causing ED may be progressing all along. For example, Viagra can help a man with high blood pressure regain his ability to get and maintain an erection, however, blood pressure may continue to worsen over time. At some point, one cannot counteract the other. This is why it is important for physicians to provide care that seeks to understand what may be causing ED in the first place.
What next?
If erectile dysfunction drugs aren't working like they used to, a man does not have to take this sitting down. He needs to speak with his doctor to formulate a new and improved protocol. This may include:
Changing the ED drug or dosing. In some cases, a simple increase in dosage may be sufficient.
Address hormonal issues. In addition to changing medication or dosing protocols, ED management may need to address the hormones. Declining testosterone levels have a clear effect on sexual drive and performance. With appropriate therapy, we can increase available testosterone and maintain adequate levels to support sexual wellness. Sometimes, the use of testosterone replacement can eliminate the need for ED drugs.
Medical therapies. Most men aren't even aware that drug-free treatments for ED exist. In our Chattanooga office, treatment such as penile injections (virtually painless, really!) and penile implant surgery may be discussed as a long-term solution to erectile dysfunction. Unlike medical therapies that only treat symptoms and must be taken each time you want to have sex, a penile implant will cure ED.
Discover the freedom of feeling like yourself again. Call (423) 778-4636 to schedule your consultation.